Welcome to the Tree House!
Built in 2003, the Tree House has provided a magical hideout for thousands of campers. Tucked 30 feet up in the trees, it has been transformed into a relaxing spa, a nature classroom, and refuge from Pirate Clowns!
---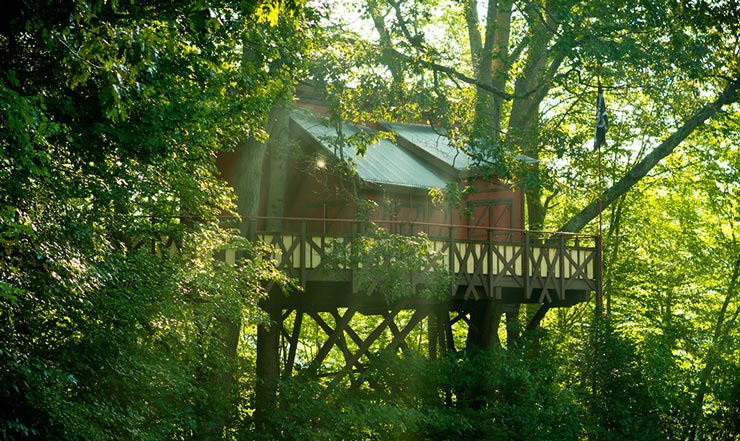 Camp Fact: The Hole in the Wall Gang Camp is managed by its Chief Executive Officer, with oversight by its Board of Directors and Council of Advisors. The primary purpose of the SeriousFun Children's Network is to start new camps and programs around the world and provide support to existing camps.