Creative Complex Ribbon Cutting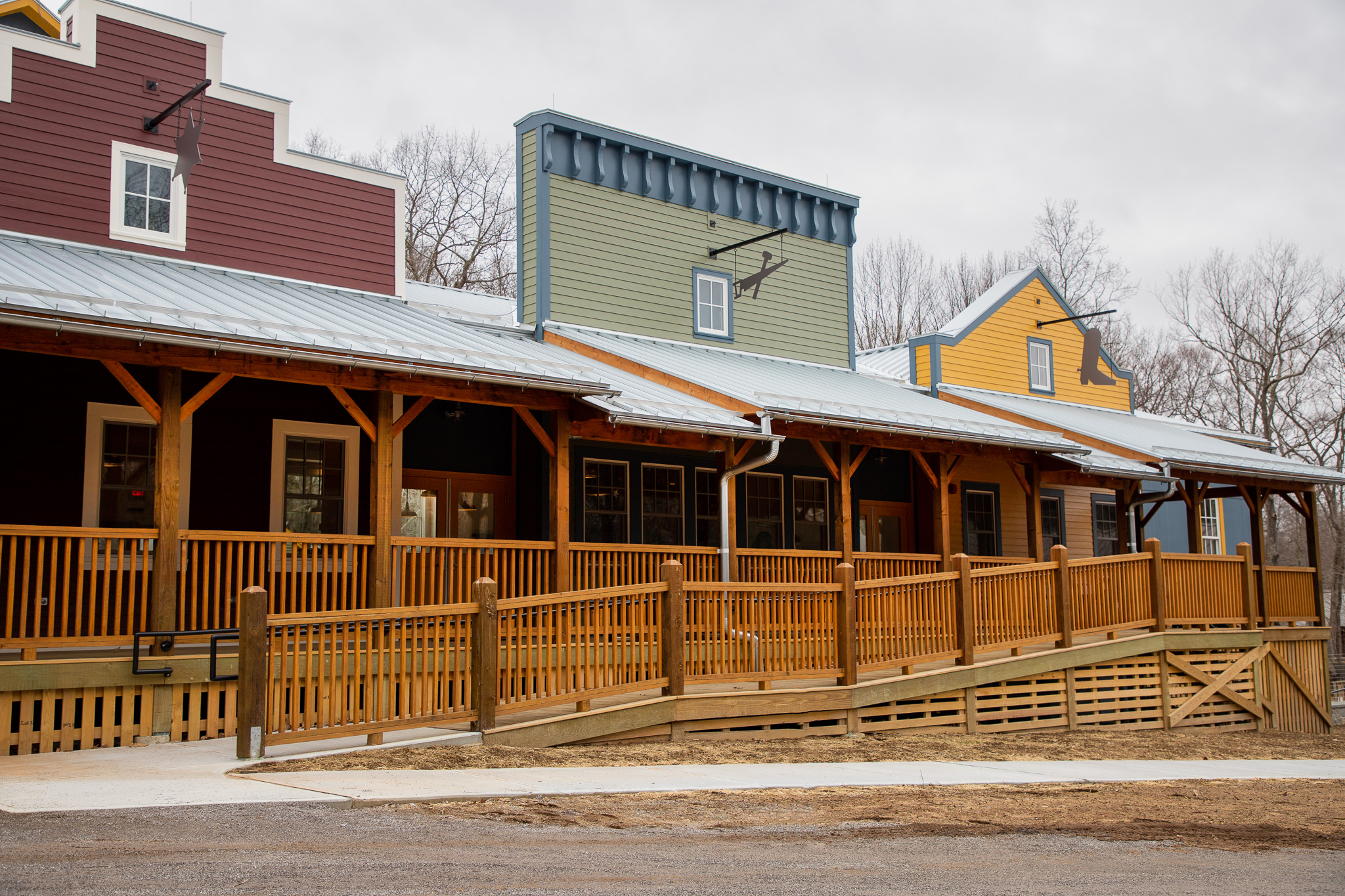 On February 12, 2021, a tragic fire destroyed the iconic buildings that housed Camp's original Arts & Crafts, Woodshop and Cooking Zone program areas. Grief quickly turned to gratitude thanks to the rapid response of local fire departments and overwhelming support from caring individuals. Travelers and the Travelers Championship donated $1 million to rebuild this beloved space and invited the community to match their commitment. Their vision inspired donations from more than 4,000 generous supporters. Together with this extraordinary rally of support, Newman's Own contributed an additional $1 million to complete the project, continuing a legacy of love and loyalty that began with Camp's Founder Paul Newman.
Perhaps camper mom Amarilis best described the impact of the fire and rebuild when she shared, "After having years of fun and excitement, building and cutting, designing and coloring, we were devastated by the news of the fire. In that moment we felt helpless and scared, and a bit confused. We didn't know what it would mean for the future…..But the silver lining is that it has brought us all here today. We may not have been prepared in the moment, but sometimes life forces change upon us and although change is sometimes hard, it is needed."
As of March 2023, the new Creative Complex is open and ready for programming, thanks to your support!
Check out our new Creative Complex
| | |
| --- | --- |
| Join Chief Program Officer, Hilary Axtmayer for a tour of the new space! | Central in the space is this amazing mosaic designed by former Camp staff and artist Mia Schon. Learn more about Mia and the piece! |
| See the Creative Complex come to life - from a snow-covered field to the completed building in this timelapse of the construction! | Couldn't join us for the ribbon cutting? No problem! Take a few minutes to experience the celebration now. |
Let us say Thank You! with a special gift