With a Little Help from Our Friends: A Fandango Benefit Gala Celebration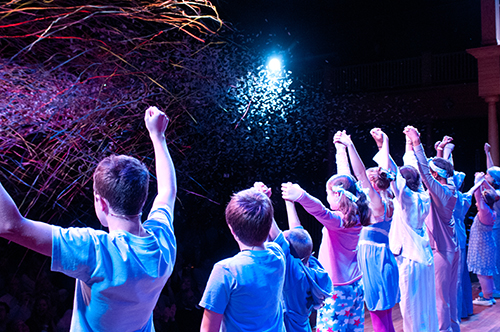 When: Saturday, September 24, 2022
Where: The Hole in the Wall Gang Camp, Ashford, CT
Hole in the Wall is excited to welcome our community of supporters back to Ashford, Conn. this fall for the Fandango Benefit Gala, the annual fundraising tradition that our Founder Paul Newman started more than 30 years ago to support Camp's year-round programming for children with serious illnesses and their families. This year's festivities will take place outdoors with attendees safely experiencing all the Fandango fun under tents, including silent and live auctions, music and, of course, an inspiring variety show featuring our campers and celebrity friends.
SCHEDULE OF FESTIVITIES
-Camp Casual-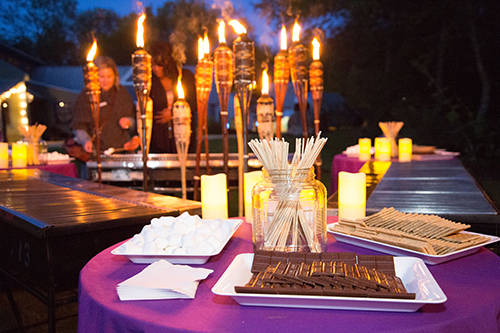 2:00 p.m.
Cocktails and Hors d'oeuvres
Food Trucks
Live Music
Silent Auction
~ Downtown Camp ~
4:30 p.m.
Fandango performance featuring campers and celebrity friends
Live Auction & Campership Appeal
~ Cabin Circle ~
6:30 – 8:00 p.m.
Dinner Reception
Live Music
~ Downtown Camp ~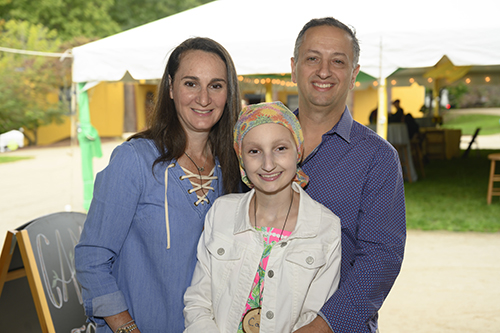 Fandango Benefit Gala Health and Safety Protocols
Safety is one of Hole in the Wall's core values-we keep physical and emotional safety at the heart of everything we do. We will continue monitoring local, state, and national public health guidelines and those considerations will ultimately determine how we can most safely host our Fandango Benefit Gala in September.
An inherent risk of exposure to COVID-19 exists in any space where people are present. Those attending the Fandango Benefit Gala do so at their own risk of such exposure and agree to abide by The Hole in the Wall Gang Camp's Gala Health and Safety Protocols which will be updated here and shared with all attendees in the coming months, as applicable. Fandango Benefit Gala safety protocols are subject to change.
Online ticketing for the Gala is now closed. If you are interested in attending the event or have questions please contact Jennifer Weeks at (203) 745-2723 or via email.
Support Camperships or Make a Donation
Sponsor Spotlight
Butch Cassidy
American Packaging Corporation
Ken's Foods, Inc.
Travelers
Wild West
Fusco Corporation
The Levine Family
Plastipak
Sundance
The Cahalane Family
Galgon HVAC & Mechanical Service
Sarah & Jason Grodsky
J.S. Helwig & Son
Bridget Moynahan & Andrew Frankel
Premier Pallets, Inc.
Truline Corporation
Outlaw
Barrett Distribution Centers
Chemtron Riverbend
The Delay Family
Elm Electrical, Inc.
Feldmeier Equipment, Inc.
JBT Jerue Logistics Group, LLC
Ryder Systems, Inc.
Sellers' Mechanical Services Inc.
Monica & James Shay
Wrangler
Advantage Warehousing Logistics Inc.
AG Processing Inc.
American Cleaning Co. Inc.
Columbia
ENE Systems, Inc.
Griffco Design/Build
Mr. and Mrs. John Fabian
Jungbunzlauer
Kerry
Melba Hardy Martin
The Metcalf Family Foundation
The Morning Star Packing Co.
Old Dutch Mustard Co. Inc.
ProAir Duct Cleaning, Inc.
Schuman Cheese
Download Program Book


MANY HEARTS, ONE DREAM: A "HOLE" CELEBRATION OF CAMP MAGIC – SEPTEMBER 12, 2021
The magic of The Hole in the Wall Gang Camp streamed into the homes and hearts of old and new friends on September 12, 2021 via Camp's website, bringing together its three largest annual fundraising events – Beantown Bash, Fandango Benefit Gala and Big Apple Bash – for one inspiring virtual celebration. Celebrity friends Corbin Bleu, Bradley Cooper, Charlie Day, Mary Elizabeth Ellis, Josh Groban, Jake Gyllenhaal, Christopher Jackson, Nikki M. James, David Letterman, Matthew McConaughey, Seth Meyers, Melissa Newman, Al Pacino, Lea Salonga, Kyra Sedgwick, Phillipa Soo, Blair Underwood, Bubba Watson, and Vanessa Williams continued a decades-long tradition of appearing alongside Hole in the Wall campers in a one-a-kind show – all to benefit Camp's year-round programs. And to make the combined virtual celebration all the more special, friends of the Beantown and Big Apple Bashes were presented with Hole in the Wall's highest honor, the Most Wanted Award, in recognition of their collective support of Camp's children and families for more than 25 years. Thanks to the generosity of hundreds of donors, more than $3 million was raised to support our growing programs.