Amp Up for Camp: A 35th Anniversary Fandango Benefit Gala Celebration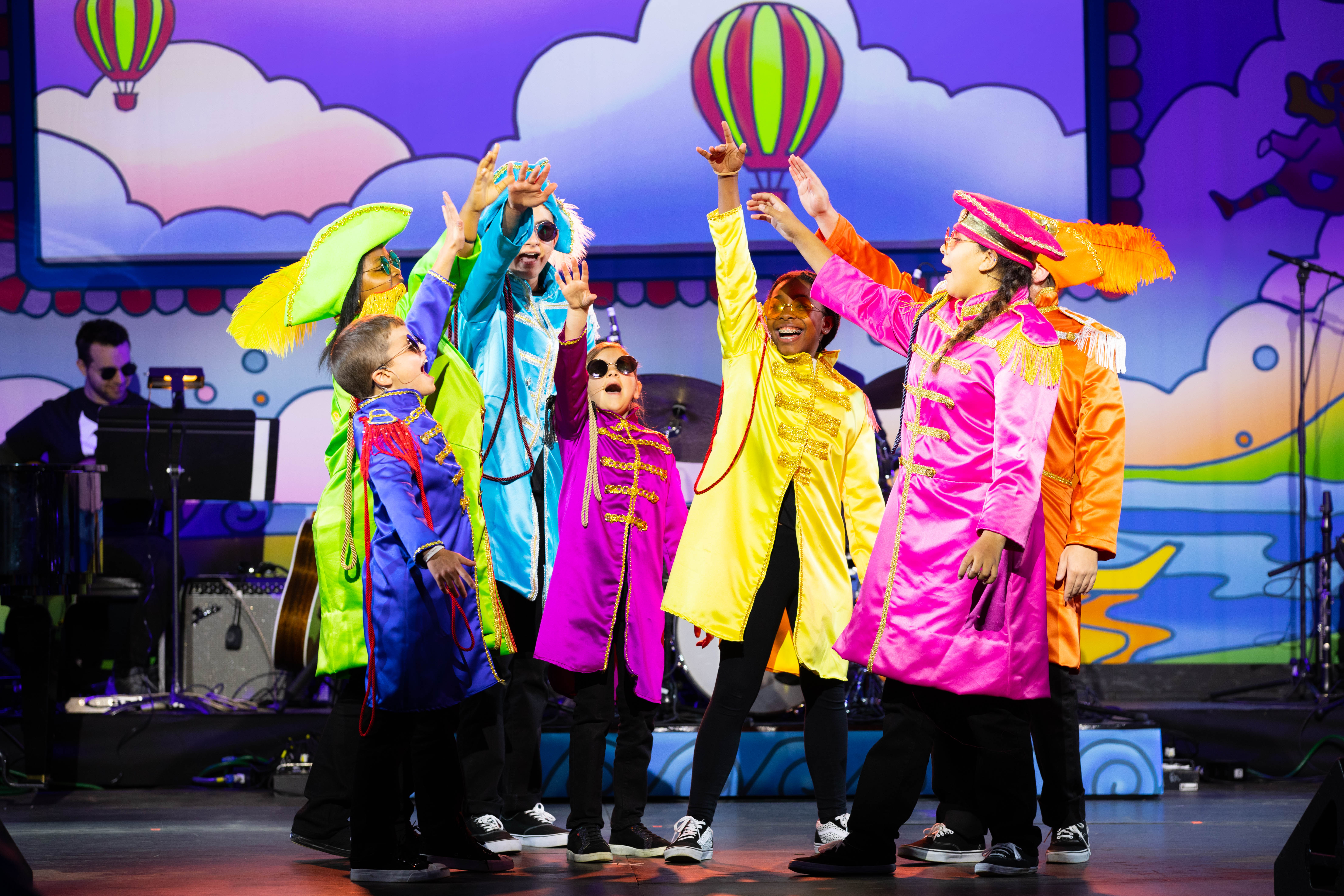 When: Saturday, September 30, 2023
Where: The Hole in the Wall Gang Camp
Ashford, Conn.
Time: 2:00 - 8:30 p.m.
Join us this fall for our Fandango Benefit Gala in celebration of The Hole in the Wall Gang Camp's 35th Anniversary! Legendary actor and visionary philanthropist Paul Newman founded Hole in the Wall in 1988 so children with serious illnesses could just be kids while finding fun, friendship, and hope. Hole in the Wall now provides "a different kind of healing" to thousands of children with serious illnesses and family members annually – all completely free of charge. Paul's innovative spirit, creativity and playfulness remain at the heart of all Hole in the Wall programming. The annual Fandango Benefit Gala tradition Paul began to support Camp programs has evolved over time, but the touchstone of the festivities remains-a variety show with campers performing musical numbers, families sharing inspirational stories and celebrity friends joining them center stage. This year, our Fandango show returns to Hole in the Wall's Theater, with a simulcast stream available in our Dining Hall. Guests will enjoy an afternoon and evening filled with cocktails, hors d'oeuvres, food trucks, interactive culinary stations, silent and live auctions, music, and more-all as we commemorate 35 years of Camp magic!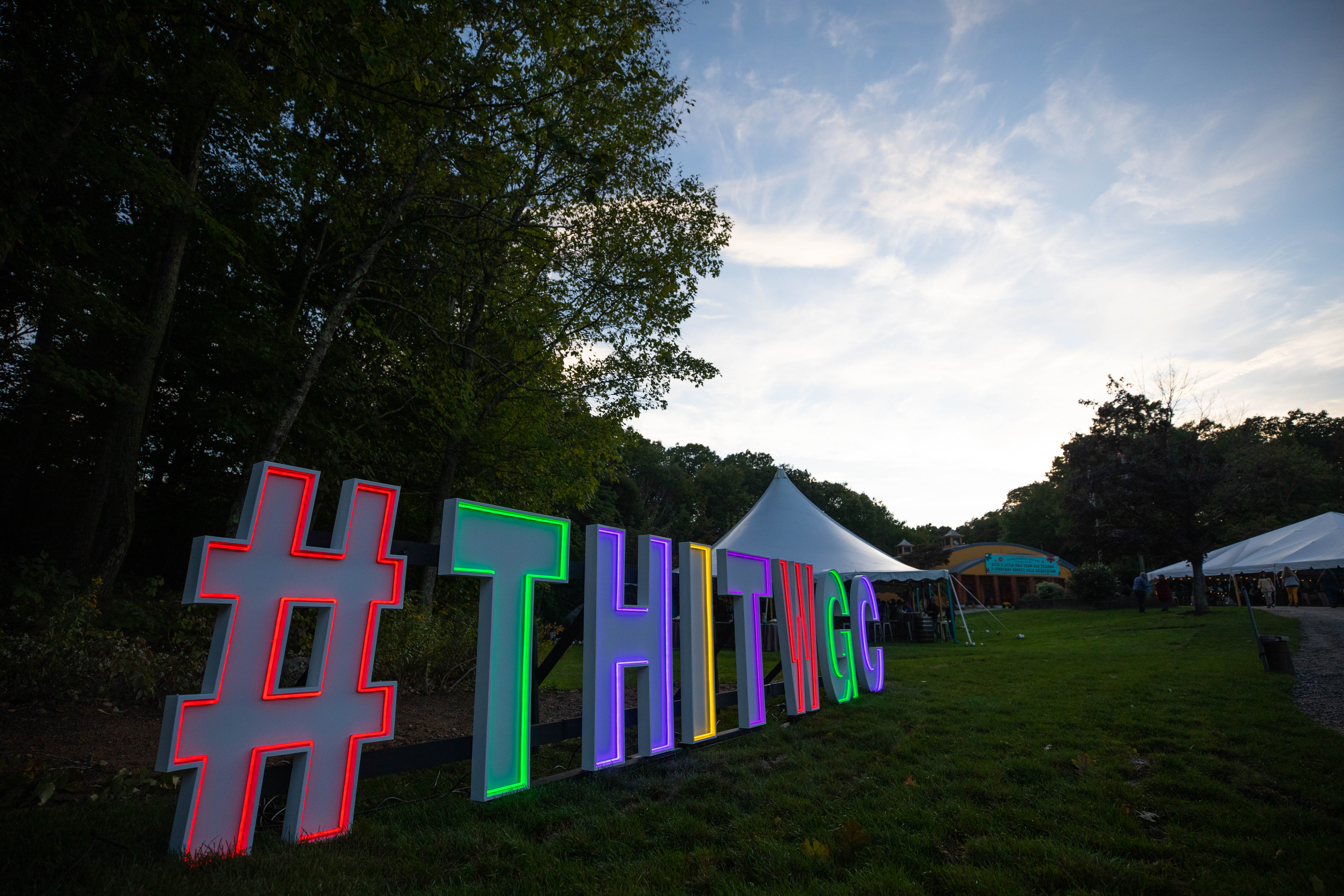 SCHEDULE OF FESTIVITIES
2:00 p.m.
Cocktails and Hors d'oeuvres
Food Trucks
Live Music
Silent Auction
~ Downtown Camp & Rec Center ~
Welcome Remarks
Live Auction & Campership Appeal
Fandango performance featuring campers and celebrity friends
~ Theater & Dining Hall ~
Dinner Reception
Live Music
If you have any questions, please contact Sam Klozik at (203) 745-2721 or via email.
Purchase Bandit Bill Program Book Ad
Support Camperships or Make a Donation
WITH A LITTLE HELP FROM OUR FRIENDS: A FANDANGO BENEFIT GALA CELEBRATION – SEPTEMBER 24, 2022
It felt great to be back at Camp on September 24 for With a Little Help from Our Friends: A Fandango Benefit Gala Celebration! Sunny skies and a cool breeze provided the perfect backdrop for this year's festivities, which gathered 250 of our Gala and Beantown Bash community members together under festive tents for an incredible celebration. In total generous friends and supporters raised more than $1 million at this year's event.
The day kicked off with tasty treats from variety of food trucks, along with cocktails and passed hors d'oeuvres. Live music kept guests entertained, while tours of the Creative Complex provided a sneak peek of this new space, which will open in 2023. And with the silent auction taking place in person and online, even friends at home had the opportunity to join the fun and bid on meaningful items including custom pottery, a handmade quilt, "Campeo" videos from celebrity friends and more!
Stilt-walkers then led the way to Cabin Circle, where guests experienced the highlight of the evening – the Fandango performance. Long-standing Camp friends, Christina and John Horner, were recognized with Camp's highest honor, the Most Wanted Award, recognizing their unwavering support of Hole in the Wall. And a host of celebrity friends including Kathryn Allison, Kelli Barrett, Blythe Danner, Dexter Darden, Christopher Jackson, JoJo, Andy Karl, Richard Kind, Bridget Moynahan, Lissy Newman, Orfeh, Sam Waterston and Dar Williams, shared their talent alongside the show's true stars, seven incredible campers – Alex, Andrew, Arianna, Drew, Serenity, Sophia and Taylor. With musical numbers, playful skits, and an inspirational story about the impact of Hole in the Wall Camp from camper Hadassah, it was a show to remember.
Following the performance, Richard Kind emcee'd a lively auction that featured a New York Harbor Cruise with Actor Matthew Rhys, a weekend buyout of the Granville House with dinner from Chef Dan Kluger, a Dodgers Legend Package and more! With an amazing display of pure philanthropy, 66 camperships were donated, supporting the costs of magical weeks at Hole in the Wall for our campers.
As the evening drew to a close guests enjoyed dinner, music and dancing, along with a silent disco party. And as guests made their way back to their cars, the magic of the day hung in the air. It was so good to be back.