Welcome to the Horse Barn!
Home to Magic, Oreo and more, the Horse Barn is the place where horseback riding becomes possible for everyone. Whether a loop around the ring or a walk along our wooded trails, every encounter is sure to be accompanied by smiles broader than even the biggest horse.
---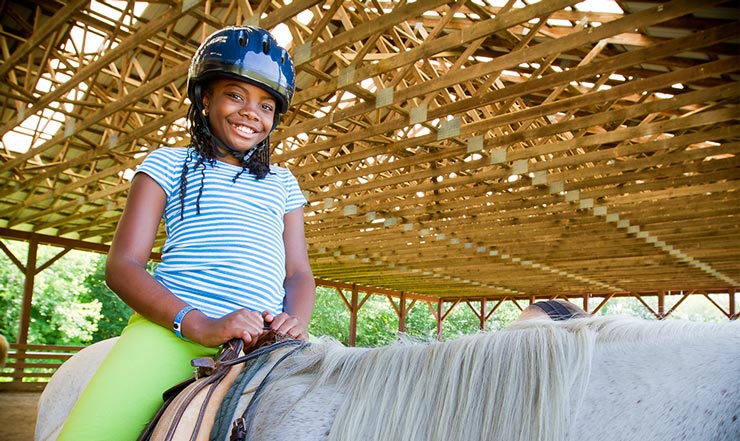 Camp Fact: The story poles were lovingly created by Camp's founding Medical Director "Doc" Howard Pearson, M.D.