Welcome to the Boathouse!
Whether you fancy a row boat, paddle boat or pontoon boat, Camp has pretty much every pond-worthy vessel there is down at the Boathouse. All fishing at Camp is "kiss and release"! And despite the best efforts of thousands of campers, staff and volunteers alike, Wee-Pee has never been caught!
---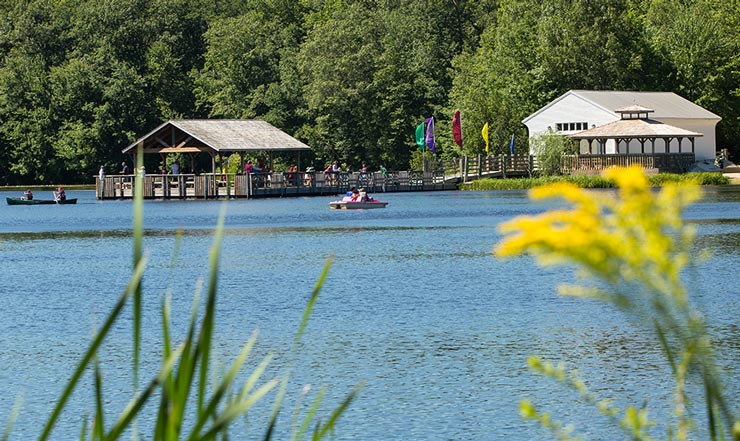 Camp Fact: With the number of sightings over the years, we can only believe he is real and really tricky to catch!