CampOut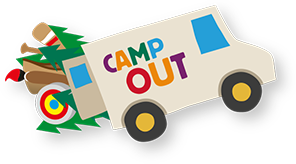 CampOut brings the joy and fun of Camp to campers and their families right in their hometowns. The program helps the magic and connections of Camp continue throughout the year as a team of traveling specialists drive a whimsical van filled with Camp-style activities, crafts and games to locations throughout the Northeast, including camper homes and communities.
CampOut

Story

Thank you so much for spending time with me. I really felt like I was back at Camp enjoying all of the fun things I would normally do at Camp. Having the three of you come down to spend time with me was the best time I had ever had in my life. I was so happy that I got this great gift on the day before my birthday.
Did
you
know?
The largest activity kept inside the CampOut van is a brightly painted teepee!