Maialino Spring Dinner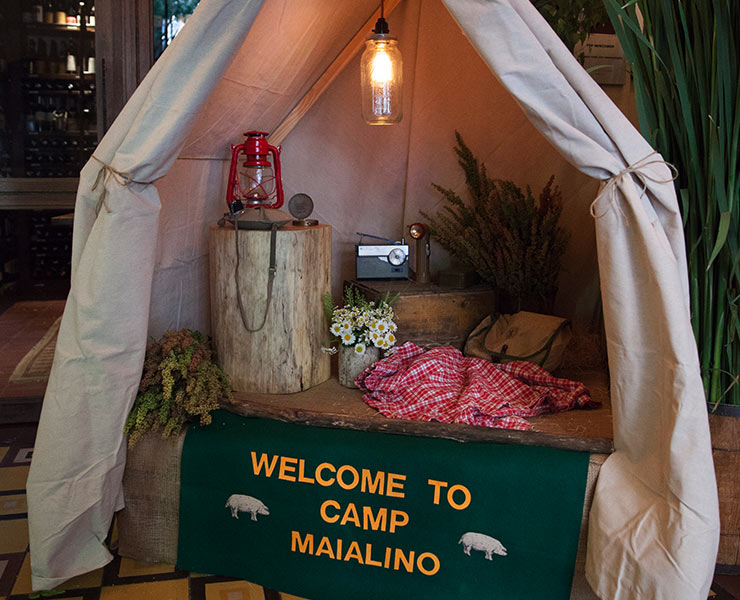 Whipped up by camper parent Terry Coughlin, Camp Maialino created a true Camp experience at Maialino restaurant in New York City where Terry is a managing partner. The trattoria was filled with both Camp spirit and campy decorations from a canoe to miniature Adirondack chairs.
From the decorations to the whimsical food presentations to the members of the Camp family in attendance, Camp could be felt in every corner of the restaurant. Camper Zak shared his story of how Camp helped him become more independent, while founding director A.E. Hotchner shared stories from Camp's start. Seth Meyers added an extra splash of fun as the celebrity auctioneer, while "Fonz" and "Heisenberg" auction packages whetted everyone's appetite for bidding.
In all, the event raised $365,000 to support Camp programming through event tickets and live and silent auctions.
But for Terry, the opportunity to share Camp was the highlight. "I feel so grateful to be part of the Camp community," he said. "Even though this last year has been incredibly challenging, I feel like I am a better person because of Camp."