Bill Hahn Walk-a-Thon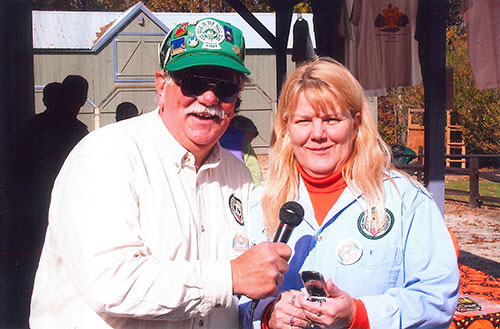 Bill Hahn played Santa Claus at Camp's very first holiday party back in 1988. But his spirit of giving was more than an act for the holidays. Bill continued to give back in other ways, becoming a loyal Camp supporter by launching a walk-a-thon in 1995.
The premise was simple: Raise money to support Camp's programming while getting members of the community out to see Camp first hand. Attendees stroll the scenic grounds of Camp to experience Camp magic and solicit they donations for their walk. There were 15 participants at the event the first year, and 20 years later, the event is still going strong.
Though Bill passed away in 2009, his friends, especially Cindy Lehman, and his wife, Linda, carry on his legacy. To date, the Bill Hahn Walk-a-Thon has raised more than $175,000 for Camp. But in the true Camp spirit, it's done so much more by fostering a dedicated community who truly understand the impact of Hole in the Wall.
"When you go to Camp, the people you meet there become a second family," says Cindy. "As you get to know the camper families, you see how important it is to continue the walk-a-thon and make sure the kids get their chance to 'raise a little hell.'"