Thirty Years at Camp
Posted on by Korreen Boyd Mortimer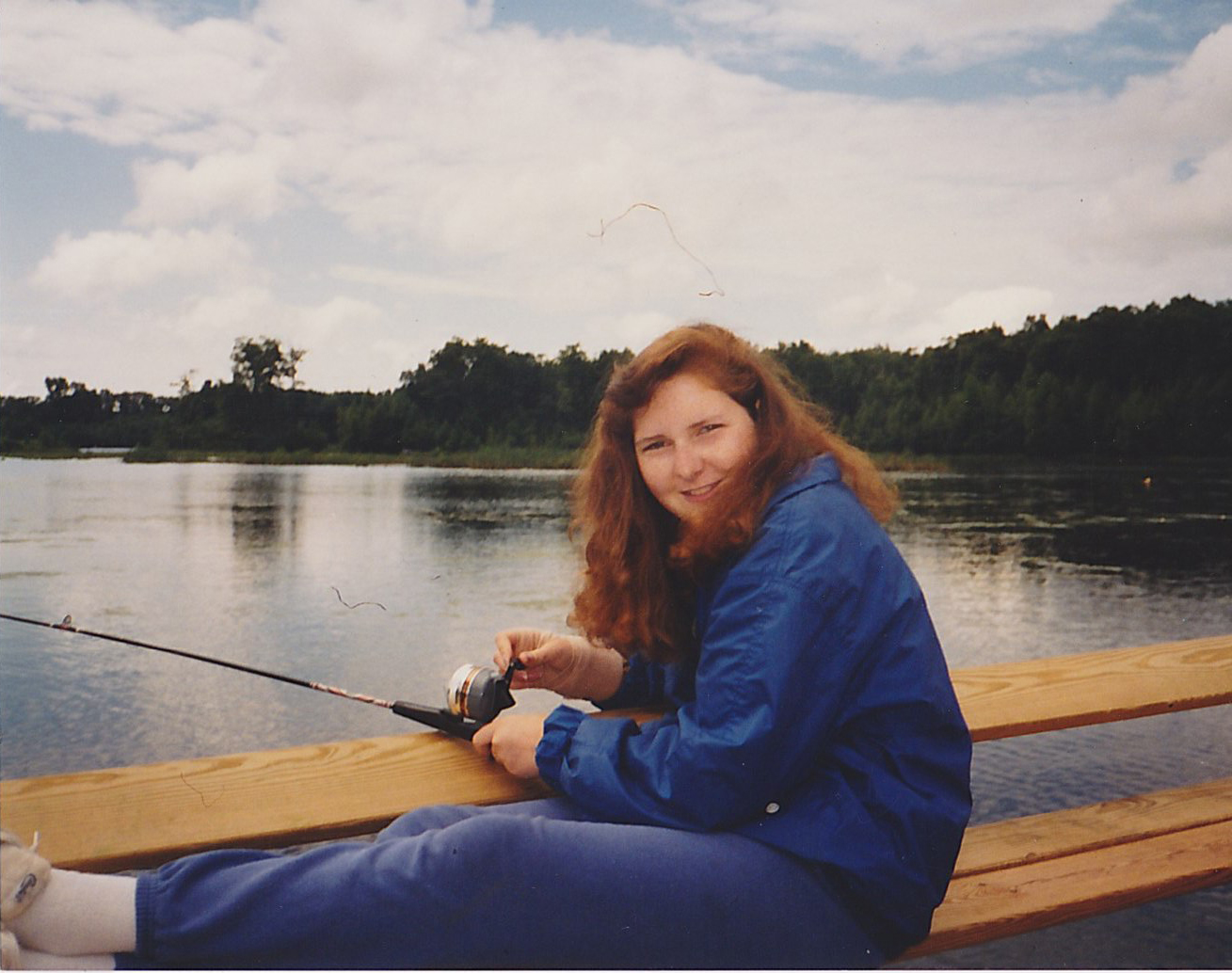 I was diagnosed with Acute Myeloid Leukemia in September of 1986. After attending the first three days of 8th grade, I was taken to the hospital, and my life changed forever. I was given less than a 30% chance of surviving. After four months of chemotherapy, I had a bone marrow transplant and spent 10 long weeks in a sterilized isolation room where I sat in bed all day long. I spent the rest of the spring and summer recuperating at home, and I had to stay isolated so my immune system could rebuild. When I returned to school as a freshman in the fall, I had lost a year of my life.
In 1988, word had been put out to hospitals and social workers about this new Camp that was opening up. I was eager to go. I was in Blue #2 with three other girls. I had fun and especially loved my counselors. I even talked my counselor into performing with me during the very first Stage Night. I came back to Camp the next two summers
One of the many wonderful things about Camp is that everybody knows why you were there. There is no explanation needed. Even if we never spoke about our it, we just knew that the other campers and even some counselors had been through similar experiences. We shared a bond that we couldn't find with friends back home. And not only that but we also got to be at this excellent place and do so many fun things.
As high school graduation approached, I knew I had grown too old to be a camper, and I was devastated. It was crushing for me to think that this place that had become so special and important to me was going to be suddenly out of my life.
Thankfully I was hired as a junior counselor.
I was placed back in Blue unit with two phenomenal co-counselors. We became close friends, and under the guidance of our amazing unit leader Jimmy Canton, we showed our campers the best time they could have. They all just wanted to have fun, and that is what we tried our best to do for them. Leaving at the end of that summer was so tough, but letters and long phone calls and tons of pictures kept me close to the people and place I loved so much.
The year went by quickly, and soon enough it was time for Camp again. I was ready to be a full counselor, and I did that for the next three summers. They were each so special and fulfilling. We planned everything from special dinners out to cabin nights to cabin chats to unit closings. We swam with our campers and tried to catch Wee-Pee in Pearson Pond. We took them on canoe rides, led them on horses, assisted with woodworking, ropes, clowning, arts and crafts, sports and rec, and theater.
As I entered my senior year of college, I knew in my heart that I had given Camp my all and I would no longer be able to be a summer counselor. After graduation, I volunteered for several summers, but I was in full adult mode. Camp was a wonderful memory, but not a very physical part of my life. There were the off-season events and winter weekends that I volunteered at, and I had the opportunity to join the Beantown Bash Benefit Committee. My husband and I also volunteer at the Gala.
I've done all of these things with joy and love in my heart. I did it for the kids, but in truth, I felt like I got way more out of it than they did. Camp gave me back everything I had lost during my year of illness and recovery and more. I was able to work with some of the most wonderful people in the world by becoming a member of Hole in the Wall. I made life-long connections with counselors, campers and families. They are like extended family.
Paul Newman made all of this possible. This man who I met only a few times was my hero. He changed my life, he changed all of our lives.
People have asked me if I have felt unlucky or felt that it was unfair that I had cancer. My answer is no. If I didn't have Leukemia, I never would have gone to Camp. I would never have had the experiences and relationships that I have experienced because I got sick. I wouldn't be the person I am today, and Camp is so much a part of that.
---