An Epic Adventure
Posted on by Camper Mom Meredith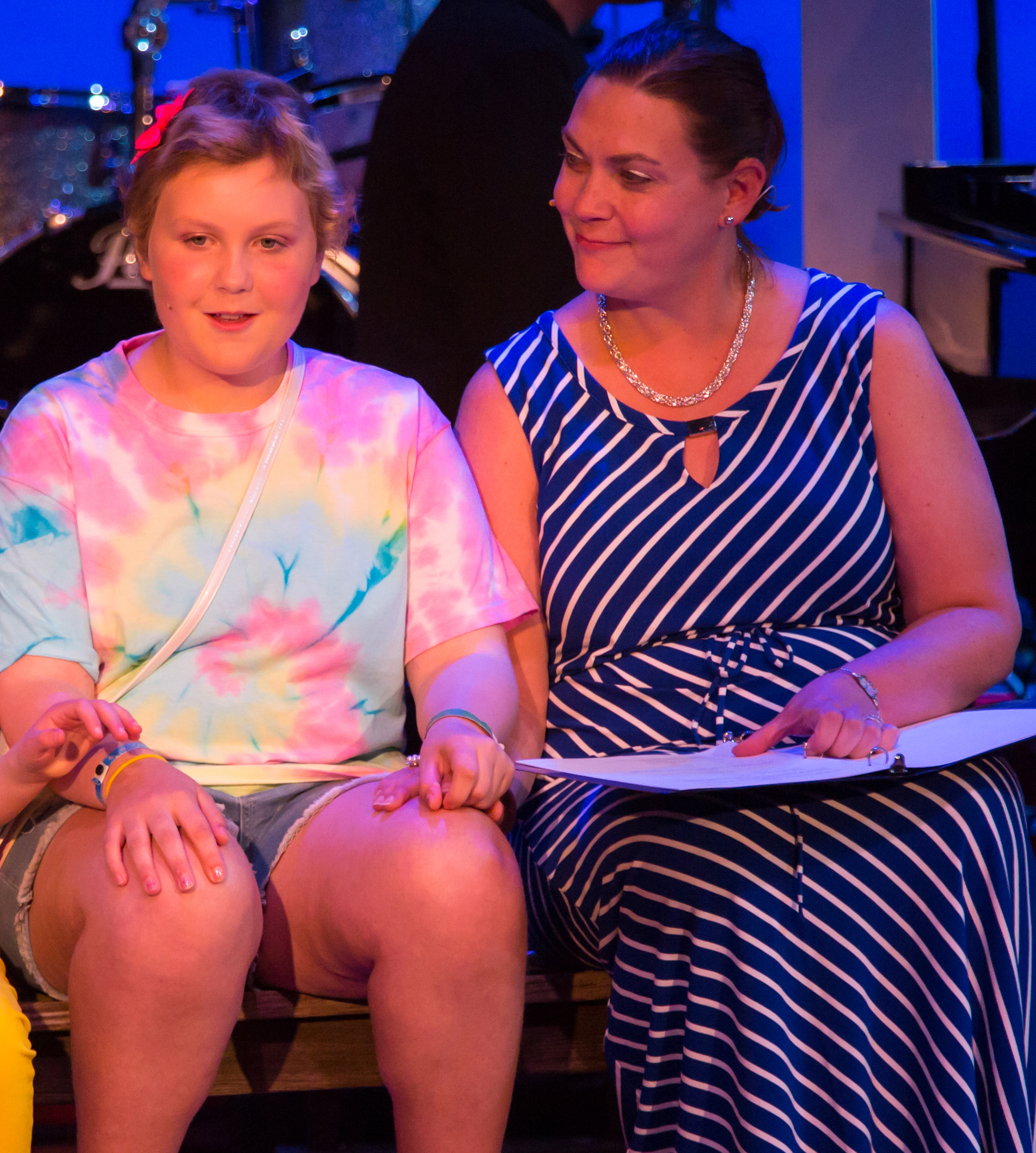 On June 22, 2016, my daughter Genevieve was diagnosed with Acute Lymphoblastic Leukemia. She had turned double-digits in May and had just finished a great fourth grade year. She was eagerly anticipating the start of summer vacation. I, too, her mom and a kindergarten teacher, was ready for school to end and to have the most epic summer vacation ever. We had planned to start our summer with a trip to Florida to play on the beach, find manatees and nosh on local delicacies. Instead, our vacay turned into a more epic adventure than ever.
Genevieve had not been feeling well since mid-April. She had some fevers, was tired, bruised easily and had no appetite. By June she had lost a significant amount of weight and was napping daily. She never lost her spunk and sassiness though.
Then on June 21, Genevieve had her 10-year-old check-up. Her doctor was somewhat concerned with the symptoms that I described. He sent us for blood tests the next morning, and by late afternoon, we were on our trip to Connecticut Children's Medical Center, not Florida. Disappointment and fear ran through our veins like it was our own blood. What would happen to us? Why us? Where were we? The penthouse in Hartford was not the white sanded beach! This was not the epic adventure we signed up for. BUT…lo and behold, our new adventure started. Just like that…there was a knock on the door. "Hi! I'm Colleen from The Hole in the Wall Gang Camp Hospital Outreach program (HOP). Do you want to do an art project?" This girl was so eager and upbeat that we couldn't help but be excited too.
Genevieve was a bit shy and did not want to go her first HOP group. Instead Colleen came back to make the marble paintings in our hospital room. From that one encounter, we have become immersed in Hole in the Wall. Glittered art projects adorned the walls. Marathon "Sushi Go" games made us hungry! By week two in the hospital, Genevieve couldn't wait until the following summer to attend Camp for the week. She was over the moon with the idea of glitter, other crafts and pure fun for seven days straight! Would her stay in Ashford be as awesome as the hospital visits?
The HOP friends made our penthouse stay more epic than our planned summer vacation. We were then most fortunate to find out that Camp was more than what we imagined…we were able to attend a Family Weekend just prior to Halloween. That weekend proved to be a turning point in our family's Camp experience. We were part of the family. We could shake our bushy tails and y'all you like the rest of them. We now know where the "in" door is and will never ever go in the "out" door. We wear our Camp attire proudly and say that our daughter Genevieve attends this prestigious Camp.
In the spring, we attended another Family Weekend. Family friendships were born and more singing entailed. Glitter and sawdust are now everywhere in our house. Would the week at summer Camp really be this great? Then last July, Genevieve went away for her first time to sleep away camp at Hole in the Wall. She didn't have time to write home because she couldn't' stop smiling and doing more woodworking! She blossomed from the girl in the hospital bed, afraid to venture to the HOP program, to a girl with the courage to perform in Camp's Gala.
Genevieve has never looked at her Leukemia diagnosis as a bad thing. She has taken it by the bushy tail and keeps shaking it. Camp has allowed her to glitterize that tail and make her life more fantabulous. She has become more compassionate towards others and exudes more sass and confidence than ever. The tears that she shed when leaving from her week experience were tears of happiness and sadness; she didn't want that time to end. I could only hug her and tell her that she would "see 'em real soon" and I'm so glad that she loved Camp. We don't question "why us?" any longer. Instead, we are thankful that Genevieve's Leukemia is in remission and that we are here to sing another Camp tune. The Hole in The Wall Gang Camp has been a place for all of us to heal and raise a little Hell!
---