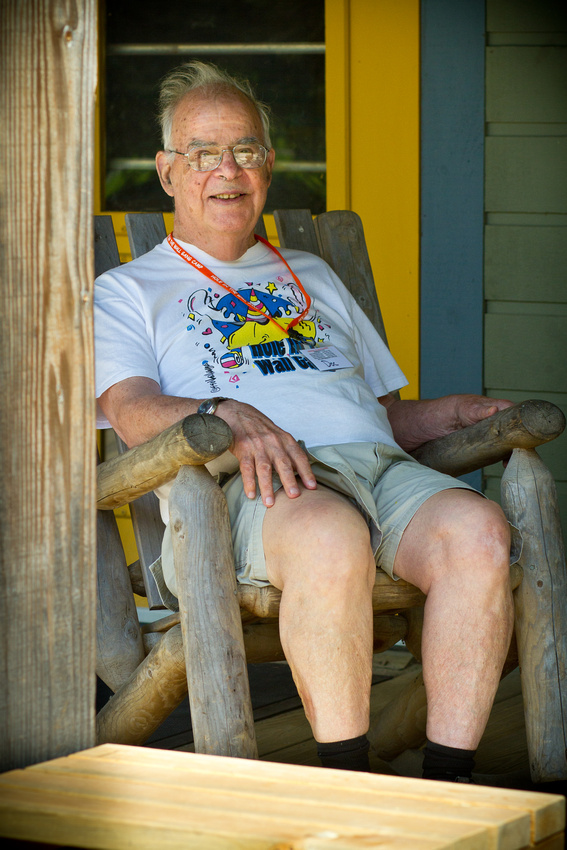 Howard Pearson, MD, or "Doc" as he was affectionately known at Camp, was a beloved member of our Hole in the Wall family – a tireless advocate for and passionate believer in "a different kind of healing." In 1986, Doc was the first person that Paul Newman and A.E. Hotchner approached with the idea of The Hole in the Wall Gang Camp, and he was instrumental in expanding the original vision of serving children with cancer to also serving those with sickle cell anemia, HIV/AIDS and other serious blood diseases. Understanding the need for special attention to the brothers and sisters of seriously ill children, he also was a driving force behind the 1989 creation of Hole in the Wall summer sessions for siblings.
In his professional life, Dr. Pearson saved the lives of countless children with thalassemia and sickle cell anemia by advancing methods of genetic testing, as well as those who may have fallen victim to SIDS by advocating for placing sleeping infants on their backs. As Professor Emeritus of Pediatrics at the Yale School of Medicine, Chairman of the Department of Pediatrics at Yale Medical School, Director of Sickle Cell and Thalassemia Programs at Yale-New Haven Hospital and past president of the American Academy of Pediatrics, Doc helped Hole in the Wall build trust and credibility, both with parents and the community. There was always a certain comfort in knowing that Doc Pearson was on Camp. On his watch, the campers were free to laugh, play and just be kids thanks to a significant, yet unobtrusive medical presence that Doc created. As Camp's Medical Director for 14 years, Doc established enduring relationships with regional hospitals and put protocols in place to ensure the safety of our campers. He was proud of Camp's ability to accept the most acutely ill children who, because of their illness, were unable to attend any other summer camp. Following Dr. Sharon Space's appointment as Camp's Medical Director in 2005, Doc remained part of the Camp family as medical consultant, volunteer physician and member of the Board of Directors.
In his professional life, Dr. Pearson received awards from The American Pediatric Society and the American Society of Pediatric Hematology/Oncology. And while his medical contributions are undeniable, our memories of Doc at Camp will be treasured just as much. Doc was often seen playing cribbage on the infirmary porch with the campers or outside the Woodshop carving a totem pole inspired by stories from the summer. In total, Doc hand-carved 10 totem poles over the years, several of which continue to be displayed in the Camp dining hall. The stories behind these totem poles were compiled by Doc in his 2015 book Doc's Story: The Hole in the Wall Gang Camp and Its Totem Poles.
Doc's legacy lives on at The Hole in the Wall Gang Camp and Pearson Pond, which Paul named in his honor two weeks before Camp opened in 1988. He will be forever remembered in the song he penned, Doc's Camp Song, which is still sung at Camp today, and for the delight he found in portraying the rear end of Wonky the Wonder Horse and clowning around with Camp's clowns. We are thankful for Doc's immeasurable gifts to Camp: his extraordinary skill, incredible friendship and endless compassion for our campers and families. Happy trails to you, Doc Pearson. Until we meet again.
Read Doc's obituary at http://www.legacy.com/obituaries/nhregister/obituary.aspx?page=lifestory&pid=182060767.
---
Comments: