Inside the Camp Studio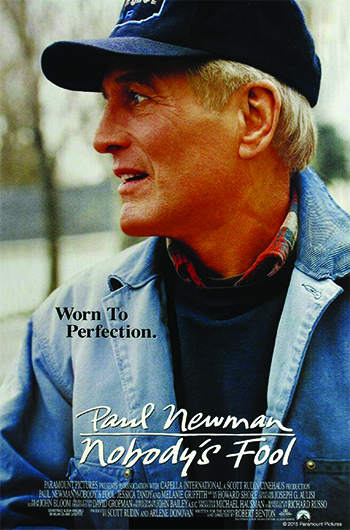 Join us for an evening of silver screen nostalgia to benefit The Hole in the Wall Gang Camp's growing programs! The festivities kick off with a cocktail and dinner reception before guests settle in for a feature film screening of one of our Founder's beloved films. A Q & A with celebrity friends and dessert reception closes out the evening in sweet style!
If you are interested in joining the invitation mailing list for our next Inside the Camp Studio event, please contact Courtney Pandolfi at (203) 745-2711 or via email.
Volunteer Opportunities: Check here to learn more!Make a Donation to Support This Event
Inside the Camp Studio – November 12, 2019
More than 140 Camp friends gathered at Fairfield Theatre Company in Fairfield, Conn., for our inaugural Inside the Camp Studio benefit featuring a screening of 1994's Nobody's Fool starring Camp's founder, Paul Newman.
Upon arrival, guests visited the Roll Call board for their assigned Scene (table) then enjoyed delectable hors d'oeuvres and dinner stations catered by On the Marc. A nostalgic clip of Paul filmed on the set of Nobody's Fool captured him reminiscing about his motivation for launching Camp and kicked off the evening's short program. Camp's CEO Jimmy Canton shared his appreciation of the Camp community who sat before him and who continue to carry the torch left by Paul. He was followed by camper parents Fran and Teri, who shared the challenges of raising their daughter Anna who lives with Glycogen Storage Disease, and how Camp programming provided a safe, supportive and fun environment for their family to flourish. Rounding out the program, Camp Board Member Dan Kail was presented with the Most Wanted Award before guests settled in for the screening.
Following the closing credits, Academy Award® Nominee Melanie Griffith and Pulitzer Prize-winning author Richard Russo took center stage for a Q & A emceed by Tony Award winner and Camp Board Member James Naughton. Melanie shared heartwarming stories of her friendship with Paul, which began after she first worked with him and Joanne Woodward in 1975's The Drowning Pool. Richard Russo reflected on his time with Paul while working with him on numerous projects including Nobody's Fool, Twilight and Empire Falls.
Not ready to head out into the blustery night, guests stayed warm while enjoying coffee and dessert before taking home gourmet popcorn cones and candy!