30th Annual Big Apple Bash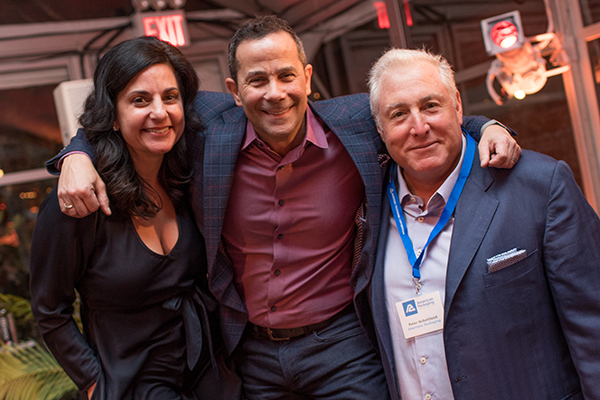 With the COVID-19 pandemic continuing to impede the viability of in-person events through 2021, we are once again forgoing an on-site Big Apple Bash celebration at Big Apple Circus and Tavern on the Green. The Hole in the Wall Gang Camp is pivoting with a purpose by bringing together its three largest fundraising events – the Beantown Bash, Fandango Benefit Gala and Big Apple Bash – into one unified effort that will culminate with a one-of-a-kind virtual celebration in fall 2021 featuring Hole in the Wall campers, families and celebrity friends.
The pre-recorded virtual celebration will be streamed online and delivered safely and directly into the homes of supporters and there will be a variety of sponsorship, individual and marketing engagement opportunities associated with the festivities. We will be reaching out to generous and longtime Big Apple Bash supporters and new Camp friends in late spring with additional virtual event details and all the ways to participate.
We anticipate the return of our on-site Big Apple Bash in New York City in fall 2022! With hope on the horizon, Hole in the Wall looks forward to all the future has to hold as we continue to provide "a different kind of healing" in different ways during very different times.
If you have any questions regarding the Big Apple Bash, please contact Courtney Pandolfi at (203) 745-2711 or via email.
THE 29TH ANNUAL BIG APPLE BASH-FALL 2020
Due to COVID-19, the 29th Annual Big Apple Bash scheduled for fall 2020 at Big Apple Circus and Tavern on the Green was canceled. Thanks to the generosity of presenting sponsors American Packaging Corporation and LiDestri Food and Drink, and our Big Apple Bash community, more than $1.7 million was raised to benefit Camp.
The 28
th

Annual Big Apple Bash November 9, 2019

The Hole in the Wall Gang Camp celebrated its 28th Annual Big Apple Bash in New York on Saturday, November 9th. "Bandit Brigade" presenting sponsors, American Packaging Corporation and LiDestri Food and Drink worked tirelessly to rally their networks throughout the year, raising more than $2 million for Camp's growing programs, a record fundraising total for the event.

The festivities kicked off at Big Apple Circus in Damrosch Park, Lincoln Center. Before 1,400 guests including campers from the New York Tri-State Region enjoyed two hours of juggling, acrobatics and aerialists, they were treated to complimentary face painting and clown noses. Camp's CEO Jimmy Canton and Bash Co-Chairs Stefani LiDestri and Peter Schottland served as Guest Ringmasters for the performance, welcoming the crowd prior to the lights going down under the big top tent. With no seat more than 50 feet from the ring, attendees experienced all of the thrills and laughs up close!

Following the Big Apple Circus fun, Bash donors traveled to the iconic Tavern on the Green restaurant nestled a few blocks away just inside Central Park for an evening reception. LiDestri Food and Drink signature cocktails, hors d'oeuvres, dinner and dessert buffets and activities for the whole family greeted guests upon arrival. Mr. Met and an LED butterfly posed for photos with guests, while a virtual reality experience, a photo booth, a balloonologist, a caricaturist and arts & crafts entertained our youngest supporters in the Kid Zone. DJ Kaz kept guests dancing to current pop hits and classic favorites into the night!

Kicking off the evening's short program, Jimmy shared program updates before introducing camper Neena who remarked on her challenges with Polyarteritis Nodosa, an inflammation of the blood vessels. Following Neena's inspiring words on how Camp is her home away from home, she took center stage, singing a beautiful rendition of "Somewhere Only We Know." Neena received a standing ovation for her bravery, strength and talent before Stefani and Peter approached the podium to thank supporters for their tremendous contributions.