29th Annual Big Apple Bash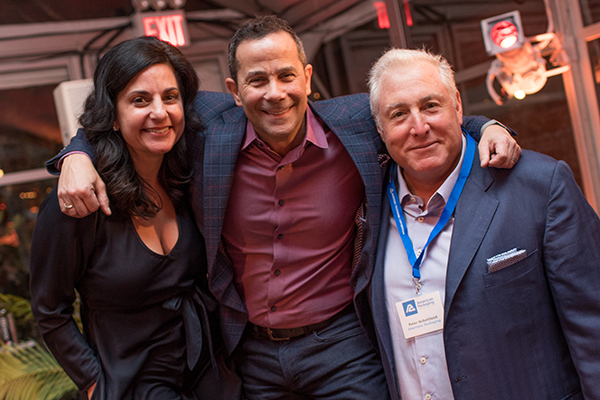 Thanks to the leadership of presenting sponsors American Packaging Corporation and LiDestri Food and Drink, the Big Apple Bash has raised an astounding $17.5 million over the past 28 years to benefit Hole in the Wall's growing programs. The Big Apple Bash has a long tradition of gathering hundreds of supporters in the heart of New York City each fall for a mesmerizing Big Apple Circus performance and reception at Tavern on the Green. Due to current circumstances and a desire to promote the safety of all, The Hole in the Wall Gang Camp has pivoted to provide "a different kind of healing" in different ways via virtual and alternative programming. This year we will also be pivoting to a different kind of Big Apple Bash, foregoing an on-site celebration. However, the magic of Hole in the Wall, and the Big Apple Bash, will continue on!
The Hole in the Wall Gang Camp is not just a place – it is a spirit and community filled with joy and acceptance – able to provide fun and friendship to those most in need. Your Big Apple Bash support will make a meaningful difference as Camp continues to provide hope and healing to seriously ill children and their families.
Donations are being accepted via the MAKE A DONATION TO SUPPORT THE BIG APPLE BASH link below.
If you have questions regarding the cancelation of the on-site event or your donation, please contact Courtney Pandolfi at (203) 745-2711 or via email.
Make a donation to support the big apple bash
The 28
th

Annual Big Apple Bash November 9, 2019

The Hole in the Wall Gang Camp celebrated its 28th Annual Big Apple Bash in New York on Saturday, November 9th. "Bandit Brigade" presenting sponsors, American Packaging Corporation and LiDestri Food and Drink worked tirelessly to rally their networks throughout the year, raising more than $2 million for Camp's growing programs, a record fundraising total for the event.

The festivities kicked off at Big Apple Circus in Damrosch Park, Lincoln Center. Before 1,400 guests including campers from the New York Tri-State Region enjoyed two hours of juggling, acrobatics and aerialists, they were treated to complimentary face painting and clown noses. Camp's CEO Jimmy Canton and Bash Co-Chairs Stefani LiDestri and Peter Schottland served as Guest Ringmasters for the performance, welcoming the crowd prior to the lights going down under the big top tent. With no seat more than 50 feet from the ring, attendees experienced all of the thrills and laughs up close!

Following the Big Apple Circus fun, Bash donors traveled to the iconic Tavern on the Green restaurant nestled a few blocks away just inside Central Park for an evening reception. LiDestri Food and Drink signature cocktails, hors d'oeuvres, dinner and dessert buffets and activities for the whole family greeted guests upon arrival. Mr. Met and an LED butterfly posed for photos with guests, while a virtual reality experience, a photo booth, a balloonologist, a caricaturist and arts & crafts entertained our youngest supporters in the Kid Zone. DJ Kaz kept guests dancing to current pop hits and classic favorites into the night!

Kicking off the evening's short program, Jimmy shared program updates before introducing camper Neena who remarked on her challenges with Polyarteritis Nodosa, an inflammation of the blood vessels. Following Neena's inspiring words on how Camp is her home away from home, she took center stage, singing a beautiful rendition of "Somewhere Only We Know." Neena received a standing ovation for her bravery, strength and talent before Stefani and Peter approached the podium to thank supporters for their tremendous contributions.