16th Annual Polo for Children Benefit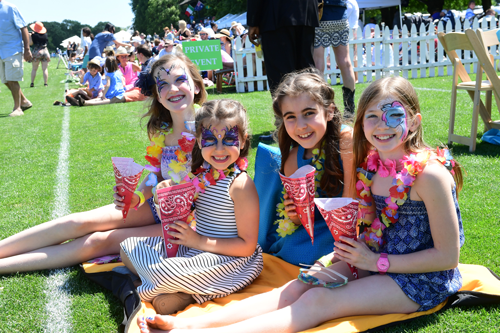 When: June 4, 2017
Where: Greenwich Polo Club: Greenwich, CT
Attend the Polo for Children Benefit and support Camp's growing programs. This year, guests will be treated to a reimagined, festive experience at Greenwich Polo Club where they will mix and mingle in a casual atmosphere featuring an interactive lunch experience with robust culinary stations. The day will also feature live music, hors d'oeuvres, an auction and a short program sharing some Camp magic. The event continues to be a family affair with children having their very own tents filled with fun food, amusements, a photo booth and so much more. An exciting high goal Polo match closes out the festivities, which promises to be entertaining for all ages.
Purchase a sponsorship package to this event
Purchase tickets to this event
Purchase a program book advertisement for this event
Make a donation to support this event
15th Annual Polo for Children Benefit – June 12, 2016
The 15th Annual Polo for Children Benefit was a picture perfect day for more than 250 Camp supporters at the Greenwich Polo Club, Sunday, June 12th!
The celebration kicked off with a cocktail hour, hors d'oeuvres and silent auction offerings that included watching batting practice from the field at Yankee Stadium and a 4-hour private Barton & Gray cruise. Guests enjoyed the Life is Good Heroes of Optimism corner, snapping selfies on the Spread Good Vibes camera and sharing who inspires them on a giant chalkboard. Anheuser-Busch kept the crowd refreshed with a mobile bar featuring Stella Artois. Guests enjoyed a three-course luncheon catered by Festivities, while Hole in the Wall CEO Jimmy Canton provided a Camp update and camper mom Tynne shared how a variety of programs including Family Weekends and COPE helped her entire family connect and experience the magic of Camp while dealing with her son's illness. Board members Jim Naughton and Lissy Newman led a spirited live auction featuring VIP tickets to the Broadway smash hit Hamilton, a private dinner party for 20 guests at New York hot spot Marta and tickets to the Los Angeles premiere of Ghostbusters with the chance to meet Kristen Wiig.
Our younger supporters were not left out of the fun! The Kid Zone contained a variety of activities including smoothies from the Maui Wowi tiki hut, arts & crafts, photo booth, face painting, inflatable basketball and skee ball games and a picnic lunch. A high-goal Polo match closed out the afternoon, with guests of all ages lounging in the sunshine, stomping the divots and enjoying the exciting competition.