The Bayly Project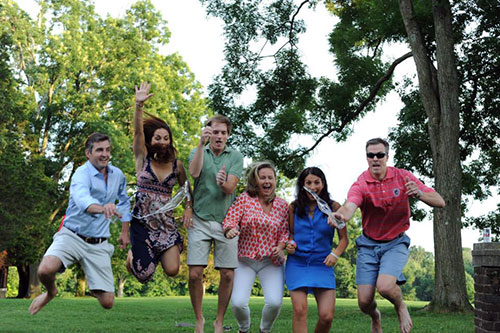 For Mac and Chris Bayly, inspiring optimism in seriously ill children through a summer camp experience is a goal that hits close to home. In 1987, at age seven, Mac was diagnosed with lymphoblastic lymphoma, a form of cancer. He was able to attend a specialty camp for children with cancer, where he felt firsthand the impact that such an experience can have. As an adult, Mac became a volunteer counselor at The Hole in the Wall Gang Camp, but he and his family always had a desire to do more. Thus, the Bayly Project (TBP) was born.
"We really look to the overarching theme from Paul Newman to create something more and try to emulate that in everything we do at The Bayly Project," says Mac. "We don't want to do 'customary' fundraising events. Instead, we want to bring the Camp experience to our donors."
Focusing primarily on young professionals, TBP events show the thought that goes into them by connecting attendees to both TBP's and Camp's mission and purpose. Whether events geared towards introduction to TBP and Camp, like the SPIN kick-off event and a night out in Modell's Club at the Met's Game, or fundraising events like the Campground Gala, where guests enjoyed a scavenger hunt through the grounds of The Waveny House in New Canaan, Conn., followed by a live and silent auction, local food and live music, all TBP events offer a fun, Camp-y and unexpected experience.