Downtown Camp Creative Complex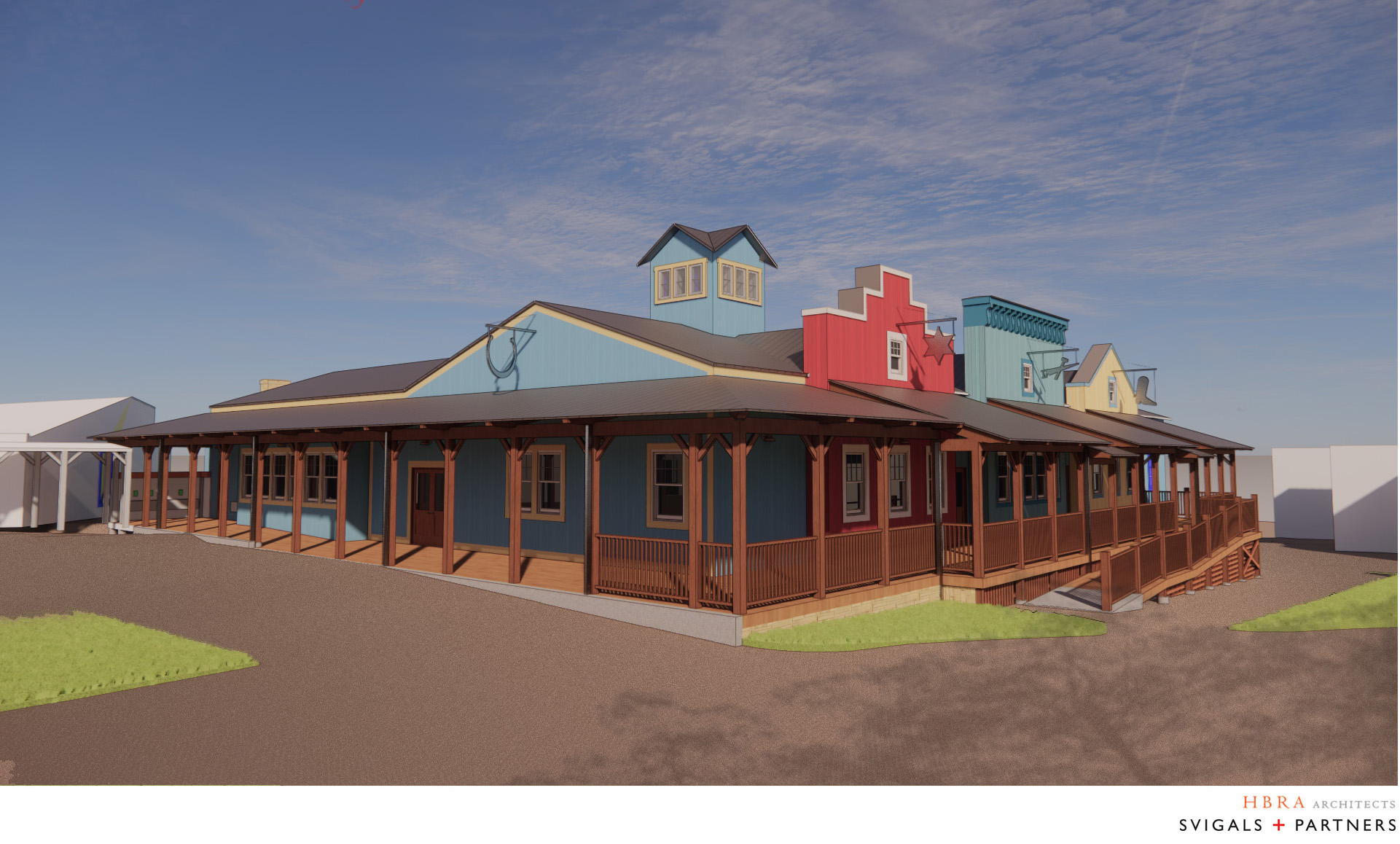 Although it's been one year since the fire at The Hole in theWall Gang Camp, our hearts remain filled with gratitude for the incredible outpouring of generosity and support that came our way during such a difficult time. As we all look towards a more hopeful horizon, we want to share our enduring thanks for your continued friendship as we provide this exciting full color first look at our new Creative Complex!
You can see that our architects delivered on their promise to preserve the iconic old west façade and whimsical aesthetic of the original buildings while also embracing the latest thinking in universal design to best meet the varied needs of Hole in the Wall's children and families. In addition, the new facility will also use geothermal heating and cooling – which will prevent 77 tons of carbon dioxide from entering the atmosphere each year – as well as feature a robust fire safety system, including sprinklers.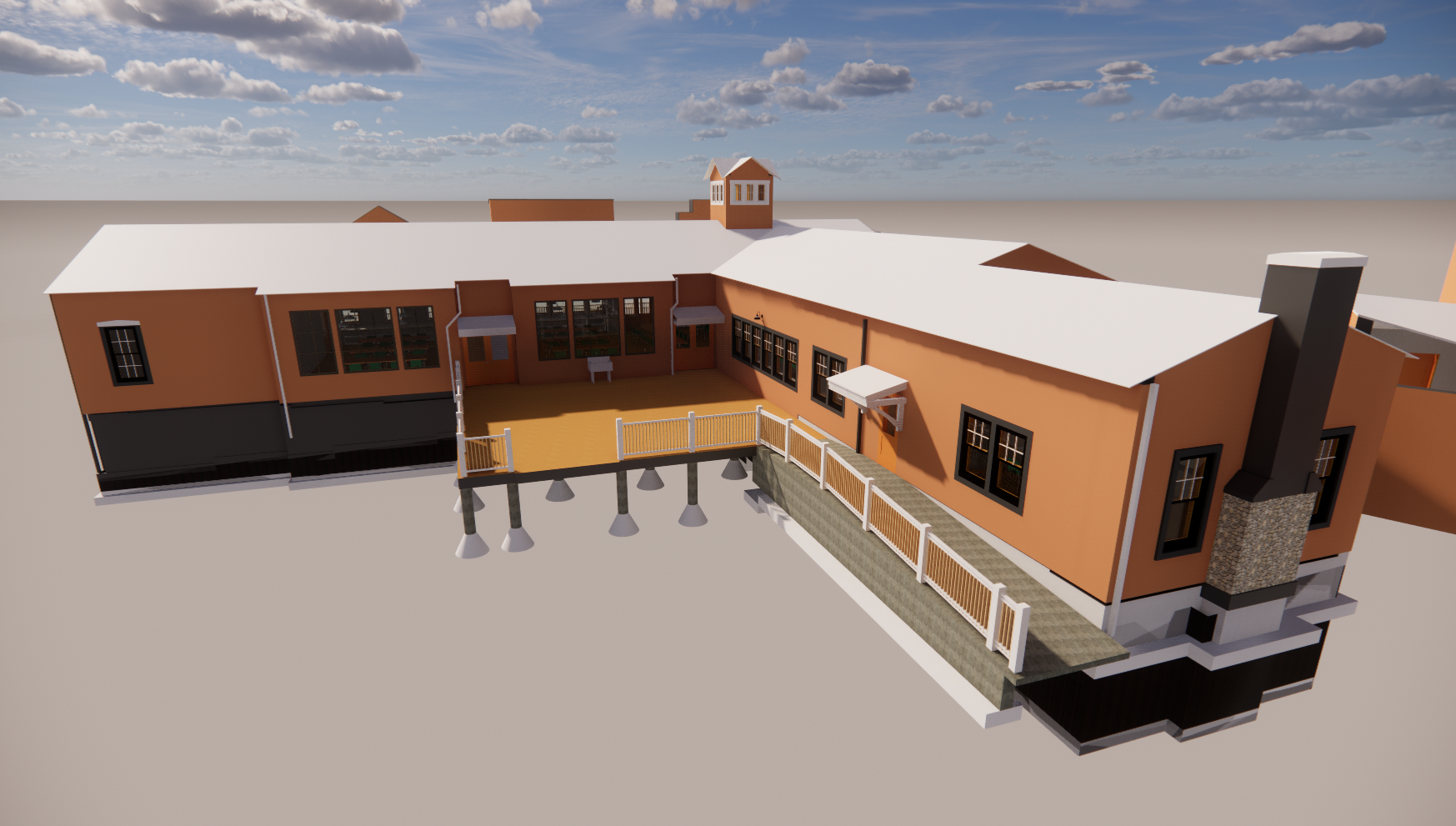 The lower level features an additional 4,000 square feet that will house an expanded Camp Store as well as a dedicated storage area and a storm shelter. This level will also be fully accessible and feature a separate entrance conveniently located across the road from Cabin Circle.
Despite the winter weather, crews continue to work so that our dream of a new Creative Complex can come true as soon as possible. With construction scheduled to be completed by the end of 2022, we look forward to keeping you updated on our progress. In the meantime, thank you for taking this journey with us and continuing to open your heart to Hole in the Wall.
The expanded 7,000 square foot main level will not only house the Arts &Crafts, Woodshop and Cooking Zone program areas lost in the fire, but also feature a re-designed, open-concept floor plan to promote participant autonomy and a more collaborative creative space. There is also a dedicated area for parents and caregivers, a quiet sensory room and a spacious back deck for outdoor programming.
With Grateful Hearts
After the fire, messages of love and support came from every corner of the Camp community – and beyond. Donations started pouring in and long-standing Camp friends Travelers and the Travelers Championship stepped forward, pledging an astounding $1 million match to inspire those in the community to help rebuild Camp. Newman's Own Foundation also stepped forward in a significant and generous way, pledging an incredible $1 million to support the rebuild. The match was met in just one week, and to date, Camp has received more than 4,500 donations from generous friends from across the country.