Bandit Round Up 2022
Dear Friend,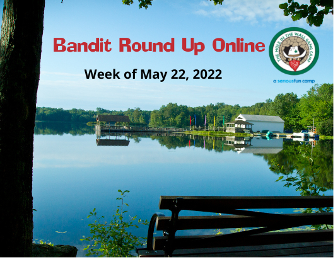 Thank you so much for being a part of the Camp community! Whether or not you were able to join us to celebrate Bandit Round Up in Ashford, we still wanted to take the opportunity to thank you for your support of our mission. Thanks to your generosity, we can bring hope and healing to even more seriously ill children and their family members, all completely free of charge.
As we continue to dream the biggest dreams possible, we are reminded of Founder Paul Newman's dream for Camp; to be a place where no matter their illness, children have the chance to "raise a little hell." Thank you for continuing to give our brave campers the opportunity to experience joy and childhood.
Warmly,


Jimmy Canton, CEO
Please join in the Bandit Roundup Fun!
| | |
| --- | --- |
| Hear from the Fink Family about how Camp gives their family experiences they could never have otherwise - thanks to your support! | Take a tour of Camp to see all the ways we bring "a different kind of healing" to children and families at our location in Ashford, Conn. |
| The hope and healing of Hole in the Wall isn't just at Camp. Our Hospital Outreach and Family Outreach programs bring joy and laughter beyond the gates to children in dozens of hospitals throughout the Northeast and Mid-Atlantic and in their homes and communities. Learn more about one of these programs - CampOut! | Though you may not have had a chance to taste Chef Dan's cooking in person, there's no reason to miss out on tasty Camp treats. Try out this Hole in the Wall favorite in your own kitchen! |
Let us say Thank You! with a special gift!