20th Annual "Fore a Very Good Cause" Golf Tournament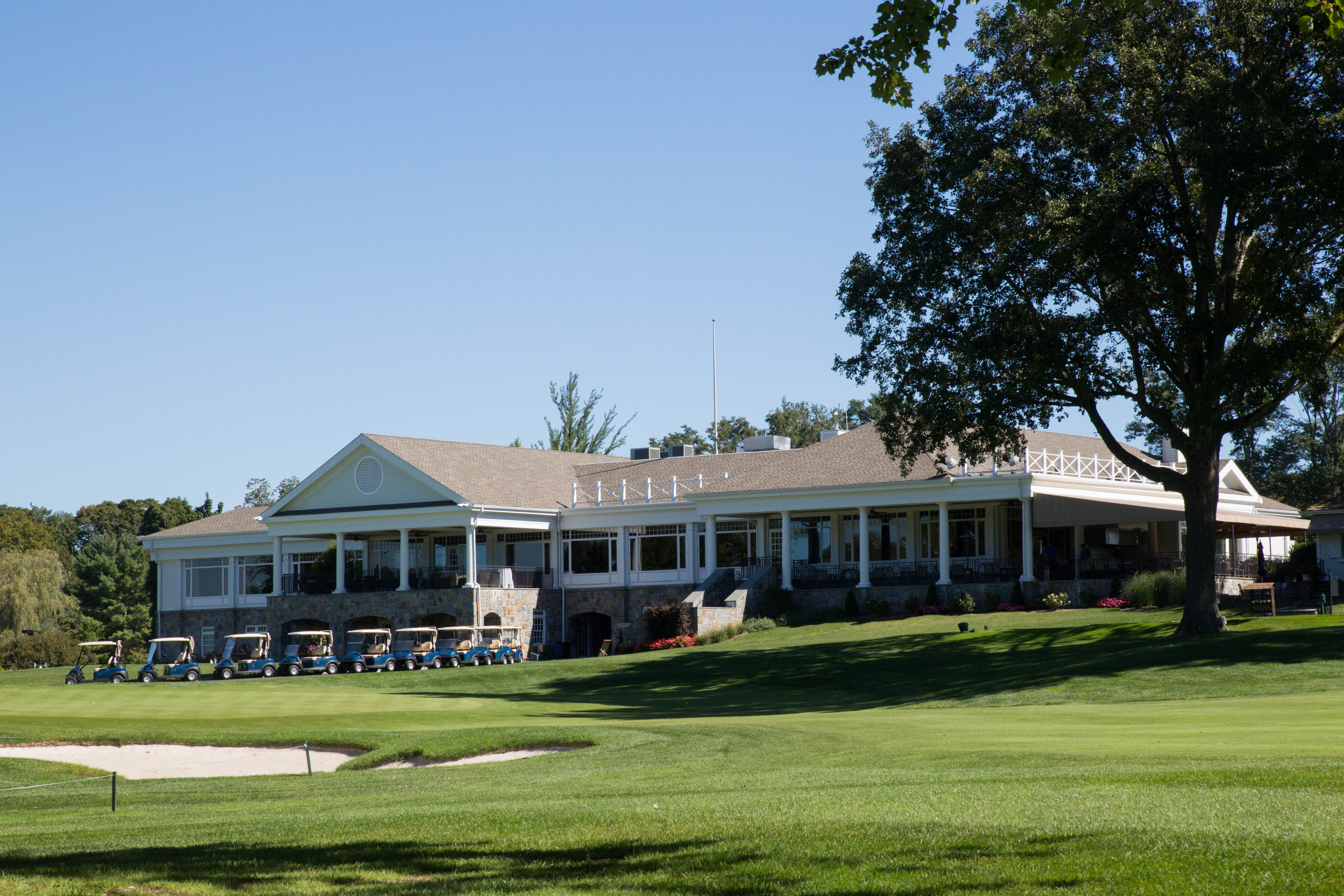 When: Monday, August 15, 2022
Where: Rolling Hills Country Club, Wilton, CT
Tee off with The Hole in the Wall Gang Camp as we celebrate 20 years of the "Fore a Very Good Cause" Golf Tournament! Friendly competition during the 18-hole round will include putting and long drive contests with foursomes vying to be named the inaugural winners of the "Camp Cup." Brunch, on-course "Chuck Wagons" featuring grab and go hearty fare, a dinner reception and auction round out a day you won't want to miss, all benefitting our year-round programs.
20 "FORE" 20 CAMPERSHIP APPEAL
Join us in commemorating the outing's 20th Anniversary by supporting our campership appeal. Each $2,500 donation supports the costs of a "Campership" and sending one child to Camp for a week-long summer session. In honor of 20 years of fun and friendship out on the links, our goal is to send a minimum of 20 children to Camp for a transformational experience.
Co-Chairs
Mac Bayly
Harris Diamond
Ray Lamontagne
Dennis Poster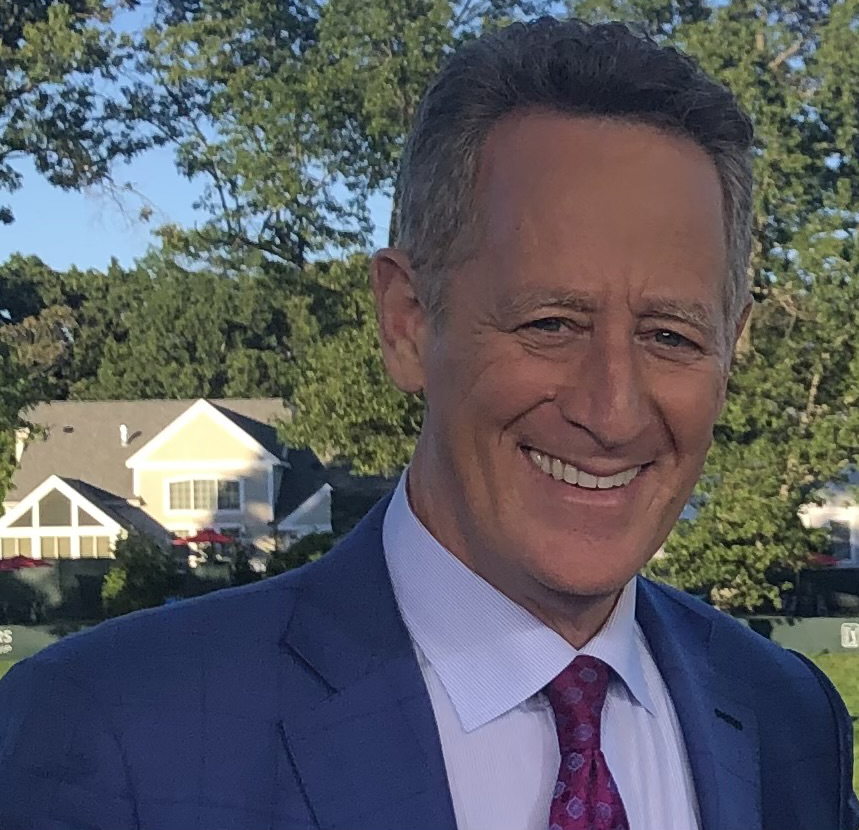 Honorary Chair and Emcee
Golf Channel's Rich Lerner
Rich Lerner joined Golf Channel in 1997 and has been a versatile mainstay ever since. He currently serves as a play-by-play host for Golf Channel's PGA Tour tournament coverage, and as a lead host for the network's Live From programming, airing on-site from the game's biggest events.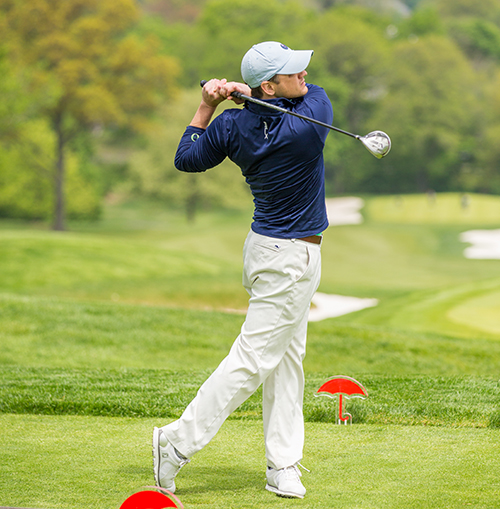 SCHEDULE
10:30 a.m. - 12:15 p.m.
Registration & Brunch
12:15 p.m.
Welcome Remarks
12:30 p.m.
Shotgun Start
Shamble Format
5:00 - 7:00 p.m.
Post-Round Dinner Reception, Live Auction & Awards
Casual Golf Attire
For players interested in utilizing mulligans, we encourage advance online purchases to reduce time spent at registration prior to tee off. Alternatively, mulligans may be purchased on-site on outing day.
Please contact Courtney Pandolfi at (203) 745-2711 or via email with any questions.
Purchase Sponsorship Foursomes
Purchase Individual Foursomes or Players
Support Camperships or Make a donation
THE 19TH ANNUAL "FORE A VERY GOOD CAUSE" GOLF TOURNAMENT-JUNE 14, 2021
Rain didn't dampen the spirits of the more than 75 Camp friends who hit the links in support of our 19th Annual "Fore a Very Good Cause" Golf Tournament on June 14th at the historic Brooklawn Country Club in Fairfield, Conn.
Prior to the outing, players received a virtual welcome video featuring remarks and sponsor recognition by Camp's CEO Jimmy Canton and Chief Development Officer Robin Farrell. Alumni camper Christian Mercado shared how he found a home with Hole in the Wall as he navigated his autoimmune hepatitis common variable immunodeficiency diagnosis, providing players with a poignant reminder of the impact their generosity and participation has on the children and families served by Camp.
Foursomes teed off on a rolling basis and refueled at Chuck Wagons featuring "grab & go" hearty fare throughout the 18-hole round. As players approached each tee box, they were met with Hole in the Wall fun facts and photos of beloved Camp locations and programs including Cabin Circle, the Theater, Hospital Outreach and more! Spirited competition included drive contests for pro-shop prizes, and On The Spot Photos captured memories of a fun-filled day, creating custom commemorative foursome magnets in minutes.
Players placed their highest Silent Auction bids with the hopes of emerging victorious and winning the opportunity to play on Winged Foot Golf Club's West Course with Golf Channel's Rich Lerner.
Before closing out the day with cocktails and hors d'oeuvres on the Clubhouse patio, the sun finally peaked through the clouds as players headed to the Putting Contest to showcase their skills and vie for a Peter Millar overnight bag and apparel courtesy of Mitchells of Westport.
No player left empty handed, as foursomes were gifted slimline golf coolers upon departure. Thanks to the generosity of Presenting Sponsors Dennis Poster and Travelers and all those that championed the Tournament,support from the day resulted in more than $145,000 raised to benefit our growing programs.