2018 Giving Tuesday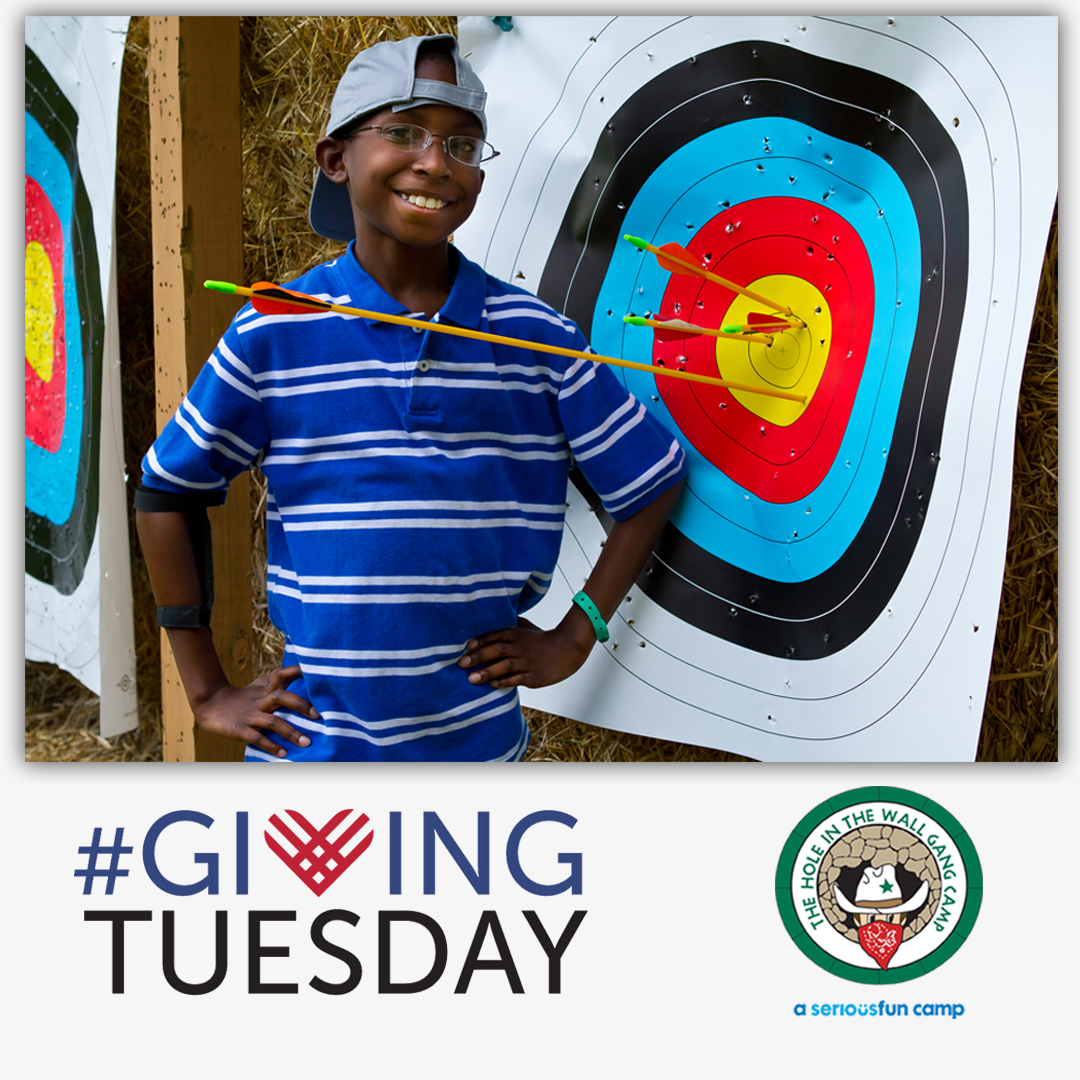 Giving Tuesday is almost here! November 27 will mark the third year Camp has participated in this global day of giving. Thank you for your interest in joining Camp this year and helping us raise $50,000 to send 50 seriously ill children and their families to a Family Weekend at Hole in the Wall, where they can relax, recharge and reconnect. There are two ways to get involved:
Every dollar helps provide "a different kind of healing" to seriously ill children and their families.

And you can make your gift go further by signing up as a Campfire Partner Monthly Donor. The first 26 new monthly gift commitments - of any amount - over the next six months will each activate a $1,000 gift from a Camp board member. Please help us kick off this challenge!

Get your friends and family involved by becoming a Facebook Fundraiser on Giving Tuesday! Facebook has partnered with PayPal to match up to $7 million in Giving Tuesday donations made through Facebook Fundraisers. Help us unlock these funds by creating your fundraiser through our page or yours. Simply click , set a goal and spread the word!

Last year, more than 30 incredible Facebook Fundraisers inspired their friends and families to donate nearly $16,000 to Camp! This year, we hope 50 awesome friends will share their love for Camp and help raise $25,000. Can you join this community of ambassadors and philanthropists?